Hello everyone! Though it's a brilliant day over here in our part of the country and we shouldn't waste it by being indoors, we deliver yet another Teaser Tuesday. Teaser Tuesday is a weekly bookish meme hosted by
MizB of Should Be Reading
. And now, your beloved teasers: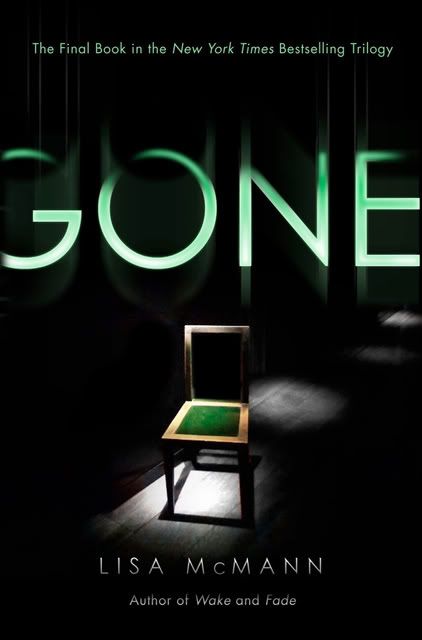 Okapi
is currently reading
Gone
, the conclusion to Lisa McMann's
Wake
trilogy. (By the way, have you heard that Miley Cyrus might star in the movie version?! Okapi is not overly partial to Miley Cyrus)
"The hearing. The truth coming out. Reliving Durbin's party in front of a judge and the three bastards themselves, staring her down. Cameras following her around the second she steps outside the courtroom. Exposed as a narc, all of Fieldridge talking about it. Talking about her." - Gone by Lisa McMann , page 1
Rica Eat World is currently reading Sisters Red, the newest novel by Jackson Pearce (it came out on June 7, my birthday :]. ) Anyway, thanks a bunch to Jackson Pearce for kindly giving me a signed book plate!
"The wolf opened his wide, long jaws, rows of teeth and bloodstained tongue stretching for her. A thought locked itself in Scarlett's mind, and she repeated it over and over until it became a chant, a prayer: I am the only one left to fight, so now i must kill you."
-Sisters Red by Jackson Pearce, page 8
Enjoy :)
-- Okapi & Rica Eat World